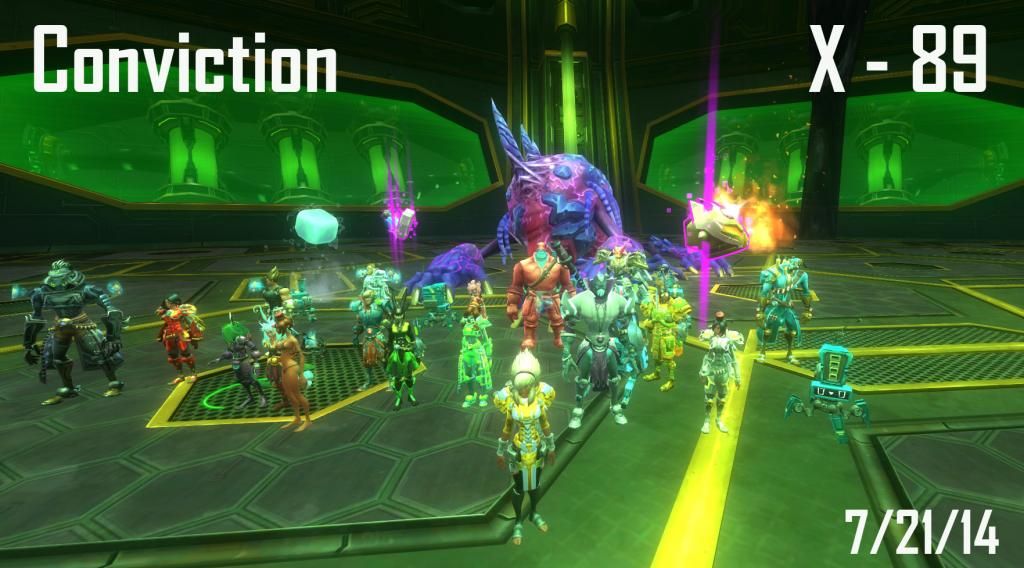 Despite the unfortunate series of DDoS antics, Conviction walked into Genetic Archives and dropped Genetic Monstrosity, Hideously Malformed Mutant, Gravitron Operator and Experiment X-89 in our first week of raiding. Video of the X-89 kill
here
(Boy is that Engi skilled, and handsome, or what?). Following up our success of last week, we're off to a good start this week with kills on Genetic Monstrosity, Hideously Malformed Mutant & X-89. Lets keep up the good work and push hard on Kuralak!
In addition, our raid ranks have swelled over the last several days with a number of members finishing off their raid attunements. Hopefully, some more attunements will get finished off this week, we can pick up a few more quality recruits and we'll be able to get a second raid group up and running in the next few weeks.
The last bit of news for the week; 2 new additions to the Wildstar Officer Corp. Congrats to Sinnder and Tocsin on their promotions. I've also come on board in a more minor role to assist our noble overlord Indy in keeping the front page chalk full of Conviction's daring do.
TL:DR Conviction's collective boot has been shoved up X-89's fleshy purple buttocks, lots more raiders to dive into Genetic Archives, and 2 new officers have all combined for a great start to Wildstar Raiding for Conviction!